When psychiatry is life-saving: in defense of diagnoses
vol. 2 issue 11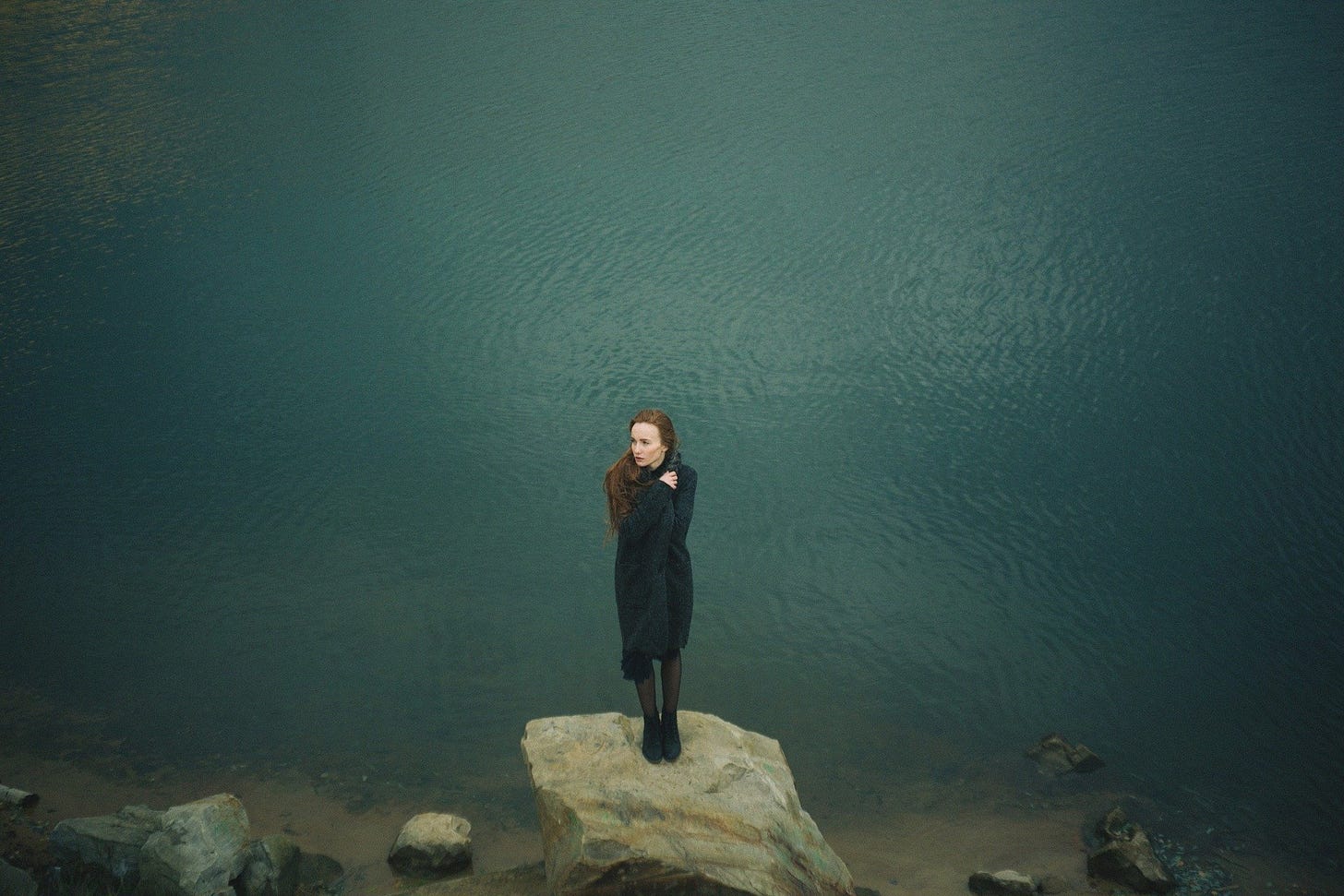 Greetings,
The first psychiatry papers I ever edited and published were ones I was handed the very day I was named managing editor of a continuing medical education-focused journal in psychiatry.
The collection was by a group of outré researchers headed by a Yale-trained psychiatrist fascinated by the Chinese "Book of Changes". More commonly known now by its actual name, the I Ching, this 9th Century divination tool is largely considered a sacred text in China, while most Western scientists, given its random nature, view it with suspicion. This particular psychiatrist, however, insisted the papers were important in that they established how at least some forms of divination could be validated and used as a therapeutic tool.
There was considerable discussion behind the scenes as to whether it should even go to print. In part because the papers offered some data on whether the I Ching's seemingly random patterns had any statistical value that might be seen as instructive, the papers at last won the editor-in-chief's imprimatur, and that was that.
Still, it was seen by some on the editorial board as an episode never again to be mentioned nor repeated, lest the journal be seen as a joke.
For me, however, a clinical reporter and writer experienced in covering mental health issues, but not an academic who'd spent years learning, defending, and practicing from a canon of medical literature and clinical experience, the scramble over what to do with the papers showed me how much psychiatry has changed since its conception in the late 19th Century, and how fraught with opinions the field can sometimes be.
It is more than safe to say that most practicing psychiatrists – especially those in academia – would not aver that divination is good medicine. Some would even call it malpractice. On the other hand, many psychoanalysts and psychologists who practice in the tradition of Carl Jung, are quite comfortable working with symbolic systems such as the I Ching or the Tarot.
For Jungians, fairytales, myths, and spiritual symbols are indicative of archetypical energies that animate us all, but when ignored and left unacknowledged, help create neurosis.
So then, what is good medicine in psychiatry, or even psychology, for that matter?
To answer that, I suggest something George Washington University School of Medicine psychiatry and behavioral sciences department chair, James Griffith, MD, told me once: good medicine is whatever brings a person into balance.
But what is that? It sounds rather personal, doesn't it? Yes! That is the point. Good medicine is what brings you into balance with whatever your life is about. There is, therefore, an implicit existential quality to our mental well-being, regardless of how we seek to treat it. In America, I see it as being inextricably linked to the promise in our Bill of Rights to pursue our unique view of happiness.
[For an excellent podcast on how to define, achieve, and maintain resilience – and balance – and the role of hope and purpose in one's life, I recommend this conversation between Dr. Griffith and my friend and colleague, Lorenzo Norris, MD, GWU SOM's Asst. Dean for Students and an assistant professor of psychiatry.]
There is plenty of clinical literature in support of a variety of mental health treatments, and novel therapies and insights are in development all the time. Until only a few decades ago, for example, being gay was considered a clinical psychiatric condition. It no longer is, but questions surrounding how best to define and treat mental health concerns in the transsexual community currently challenge the field.
Because of the existential and personal nature inherent in our states of mind, treating mental illness in populations poses a unique challenge. How do we factor in the ineffable while creating evidence-based standards? My guest in this episode, former National Institute of Mental Health intramural research director, David Pickar, MD, says that while some mental illnesses such as anxiety are moving targets, with schizophrenia, the answer is to approach it medically, like any other illness: through observing the onset, course, and clinical characteristics.
The point I have been trying to make, first with this podcast with clinical research psychologist Paula Caplan, PhD, who decries diagnosis as the root of harm in our mental health system, and this episode where my guest, Dr. Pickar emphatically defends the importance of diagnosis, is that how we define and treat mental health is immensely controversial – and just as important.
Depending upon whether or not you are involved to any degree with the mental health system, you might react strongly to this series of podcasts. My guests certainly put me through my paces both in these podcasts and behind the scenes. And I have had one upset exchange with a well-known mental health practitioner who took exception with my previous stance that clinically diagnosing the president as a narcissist is counterproductive at worst, and meaningless at best.
But if my raison d'etre with docu-mental is to explore the American states of mind and connect them with how we express and shape our freedoms, then I can't see how to do that without unpacking the ways in which our mental health is defined, and by whom.
These kinds of conversations held between mental health experts (and I am not an expert, but an observer and analyst of what I observe) don't usually erupt into the public forum. Yet, at a time when we have had very serious public discussion about whether the president can be diagnosed as mentally unfit and thus yanked by the powers of 25th Amendment, now more than ever we also need public discourse on what constitutes a sound mind.
Our future in the US, already uncertain in an election year when anger is high, is all the more inchoate and scary thanks to our confused response to a deadly pandemic. We need to ask who stands to gain when a person is defined a certain way, and who stands to lose. These are not easy questions, but they go to the heart of our democracy; they are what gird our freedoms, particularly as power structures are quickly shape-shifting and are often maintained, as I point out in this episode, by leaders who haven't got the faintest notion of the many nuances involved in defining and treating mental health.
So, here is the second in a series of three podcasts that set some common boundaries for how we view the parameters of mental health. In this episode, Dr. Pickar makes plain the reasons why and how medical diagnosis works in mental illness and why it is important. Among many things in favor of a medical approach to mental illness, he argues that there is not enough attention paid to leveraging diagnoses, particularly in schizophrenia.
By not using the vast amount of clinical knowledge already been derived from diagnosis, Dr. Pickar says we allow patients to suffer needlessly. He also takes exception with National Institutes of Health director, Francis Collins, MD, for overlooking viable pathways of drug discovery for schizophrenia in favor genomic research. I did seek comment from the NIH and Dr. Collins about this, but so far, I have not had a response. Last fall, however, I did interview Dr. Collins about some of his shifting research priorities, some of which are not genomic studies. You can listen to that interview here.
This is an entertaining discussion, and Dr. Pickar is passionate in his defense of psychiatry as a powerful and effective medical specialty. If you've never had reason to interact with the mental health system, I think you will still find this an interesting discussion because it features a voice we don't often hear through the din of policy and pharmaceutical industry profits – the voice of the frontline. And while there aren't any patients speaking in this episodic conversation I've set in motion, their needs emerge in the arguments of all my guests.
The third and final in this particular podcast series dedicated to understanding what mental illness "is" will be out next week. It's a discussion with Tara Thiagarajan, PhD, a Stanford neuroscientist and founder of Sapien Labs. Dr. Thiagarajan and her team have created a novel, fleixble model that relies on the patient or citizen to help clinicians determine not only the correct nomenclature of mental illness, but its application in accurate, useful diagnosis.
Some notes on this podcast:
When Dr. Pickar refers to "me too" drugs, he is referring to drugs that are iterative, not to the #MeToo movement. Also, this was supposed to have been an in-person interview, but because of the need to "social distance" for the sake of the coronavirus, this was conducted over the internet, and the quality suffers for it. I hope this will not deter you from listening.
Dr. Pickar is founder and president of Gabriel Sciences. For more about Dr. Pickar, visit his website.
To access the previous episode in this series, visit here.
Thanks for listening and reading. I wish you good health!
Whitney
Photo by Shutterstock