Family legacies that hurt: The secret heart of actor Harry Dean Stanton
vol. 2 issue 2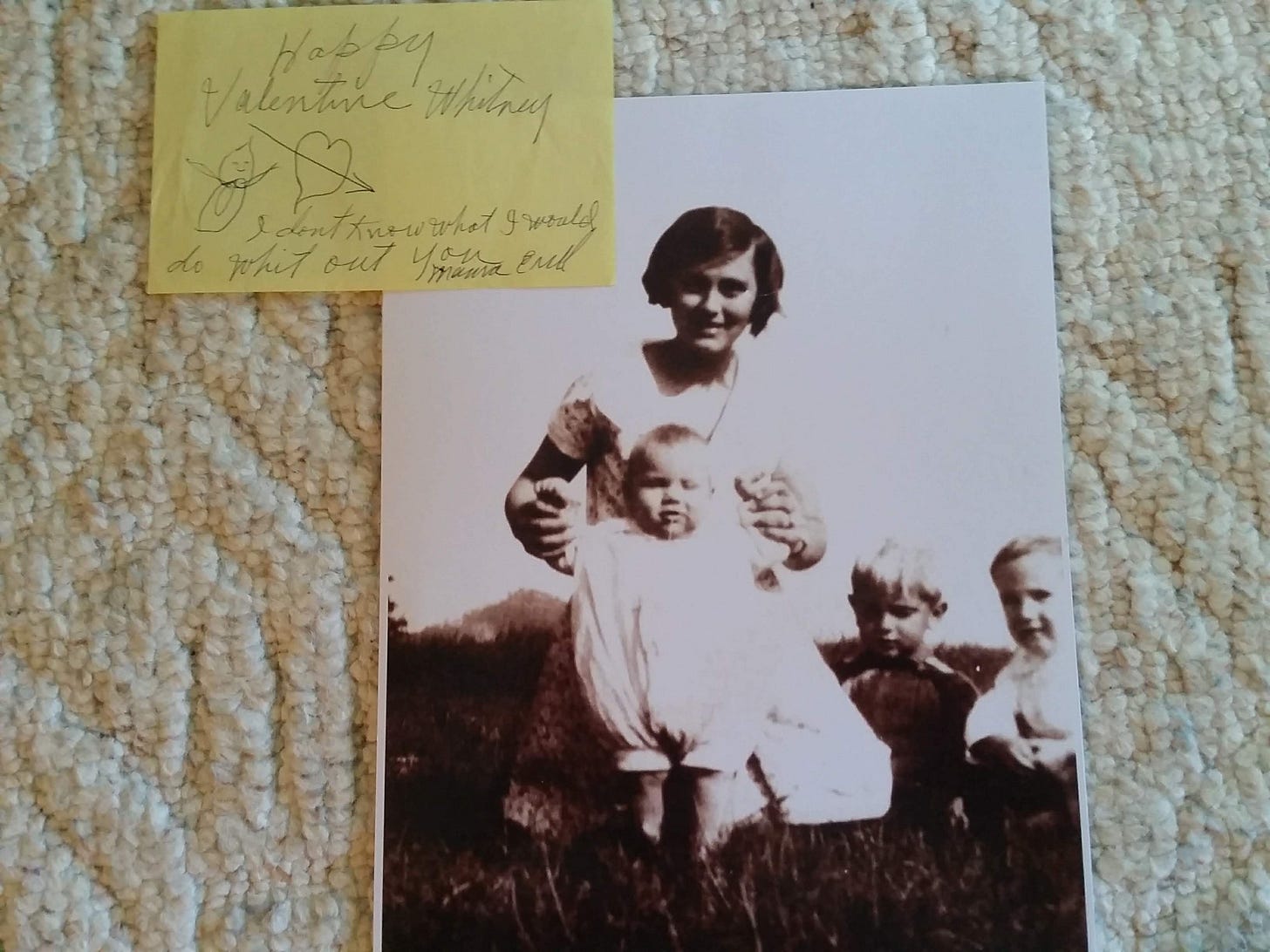 Greetings,
It seems we've moved on from "finding our tribe", as was the thing to do in the 2010s, and are now onto identifying our "family of origin". There are even so-called "family of origin" therapists. I haven't ever spoken to one, so I don't know what that's all about, but it seems iterative to me. Really? We're only now starting to consider that the pain of our progenitors is our inheritance?

Well, okay then. Here's my own entrance into that pursuit of inquiry.
The character actor Harry Dean Stanton will be best known to you depending upon your generation, as the singing convict in Cool Hand Luke (not Paul Newman, the other one), Travis in Wim Wender's Paris, Texas, or Roman the arch patriarch of a polygamous Mormon family on the HBO show Big Love, or the star of Lucky. I know him as the family member who shows up in nearly every dang movie I am casually watching, unsuspecting that at any moment he's about to appear.
In fact, Harry Dean was in hundreds of movies, but with the exception of Travis, never had a lead role. He co-starred with a young Emilio Estevez in Repo Man, but that was it. He died in September of 2017 at the age of 91.
Of the four boys born to Ersel Moberly Stanton McKnight of West Irvine, Kentucky, only one remains: my father, Harry Dean's youngest sibling and half-brother, making Harry Dean my uncle.
My guest in today's podcast is Joe Atkins, Harry Dean's biographer and a professor of journalism at the University of Mississippi in Oxford. His book Harry Dean Stanton: Hollywood's Zen Rebel is due out later this year from the University of Kentucky Press.
I adored Mama Ersel, my grandmother. But I was not in the majority. So much of Atkin's book explores the tortured relationship Harry Dean had with his mother. Talking with him both in this podcast and off record, I learned more about how that relationship also informed the one Mama Ersel had with my own father, and thus, how her demons and his, were handed down to me.
It's a strange thing to sit in a movie theater, as I did for Harry Dean's final work, the semi-autobiographical Lucky, and to see your own family photos featured in a scene where the main character reveals how these people let him down.
But it did reinforce my observation that pain and suffering in one family member, particularly when unresolved, will take similar forms across successive family generations until someone afflicted by it all looks backward and says, "No. This ends with me."
In my family, as Atkins reveals, it seems that depression, addiction, abandonment, and rage are coded in my father's family's DNA. Personally, I have known the depression and the rage of being exposed to the rest of the family "gifts". But, somehow, I also was blessed, and I do mean blessed, with an abundance of stubbornness that has translated into resilience and ultimately, into soundness of mind.
Was Harry Dean so blessed? He lived long and worked nearly until the day he died. Stubbornness: check. But how willing was he to look back and say "No thanks. You can keep that,"?
It seems to me that the abandonment he experienced along with the attendant rage and pain were too much for him to fully exorcise and examine, which is why he could go on in circles about god and philosophy, but never really get anywhere: It hurt too much. Maybe it made him a better actor, I don't know. Was his pain his secret sauce?

What's funny is that all that preaching and philosophizing — that's another family gift that ironically tied him to his kin, even though he otherwise kept his distance.

I was close with the woman who haunted him, and much as I loved her, she haunts me, too. In fact, she and I, and her second husband, my grandfather, all shared the same birthday. What I'm getting at is that in families of origin, the legacies can be both hard and soft at the same time.
For me, Atkins' investigative work – which I have yet to read, but have discussed in part with him – will shed light on some mysteries I have carried my whole life. Thank you for that, Joe. For movie buffs, I suspect when the book is released, he will have added a worthy volume to the canon of American filmography, spanning as his biography of Harry Dean does, so many decades and so many changes in Hollywood that a scrawny Kentucky kid with a lovely lilt to his voice managed to survive and reflect back to us all.
Next month we'll focus on how culture and society shape how we define mental health.
Thanks for reading and listening.
Whitney
Photo of Mama Ersel Moberly Stanton with her sons, from left ot right, Archie, Harry Dean, and Ralph, circa 1929, from the private family photo collection of Whitney Fishburn. Handwritten by Mama Ersel in Feb. 1968.

Audio in this podcast of Harry Dean Stanton singing Cancion Mixteca, Ry Cooder on guitar. Warner Bros.